Hightlight
Bird Watching

Camping Site

Game Viewing

Picnic sites
Tsavo East National Park, Kenya's largest national park, has an indisputable wild and primordial charm. The park is a tremendous wildlife-watching and one of the top destinations to visit in Kenya. The combined area of Tsavo East and Tsavo West National Parks form one of the largest national parks in the world and covers a massive 4% of Kenya's total land area. Tsavo East, the larger of the two, lies to the east of the Nairobi – Mombasa road, equidistant between Nairobi and Mombasa, and offers a vast and untapped arena of arid bush which is washed by azure and emerald meandering of Galana River – one of Kenya's largest rivers.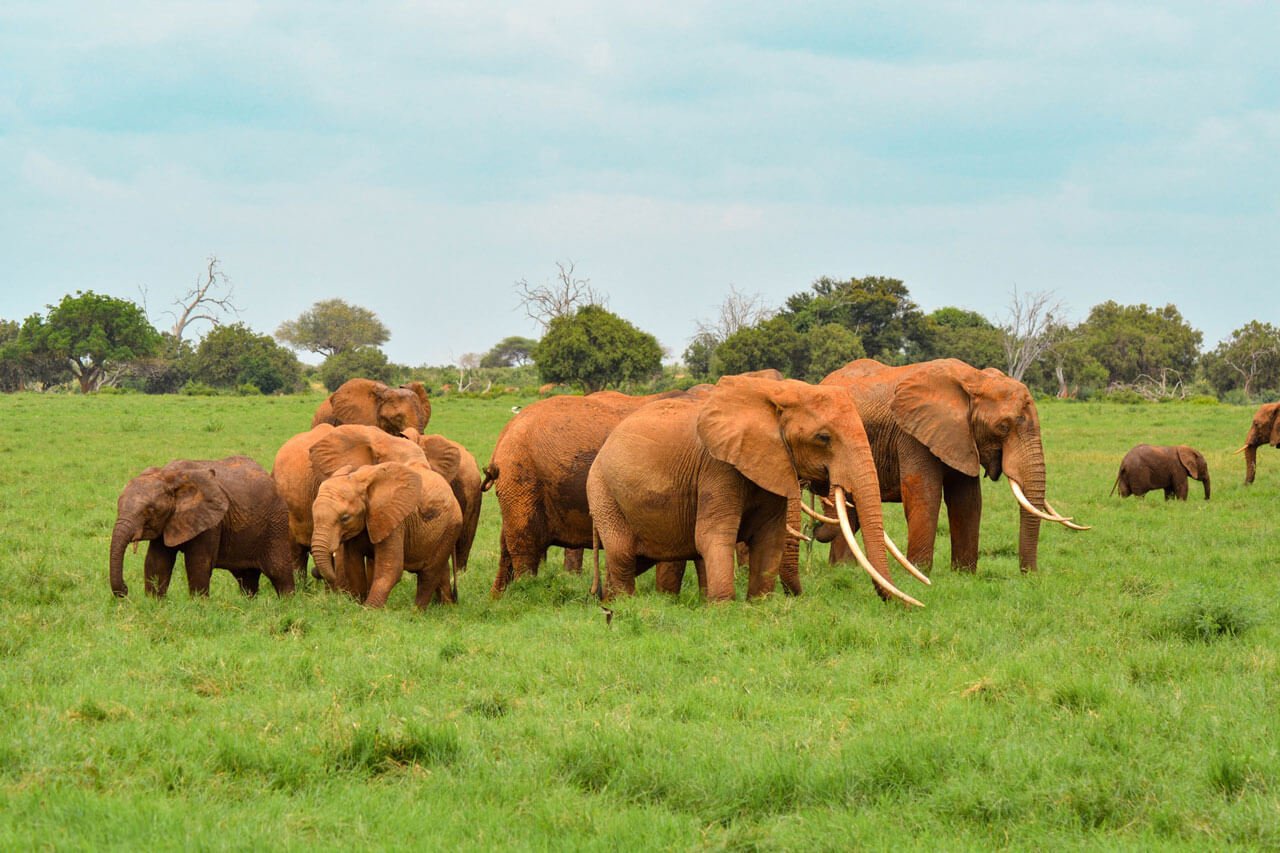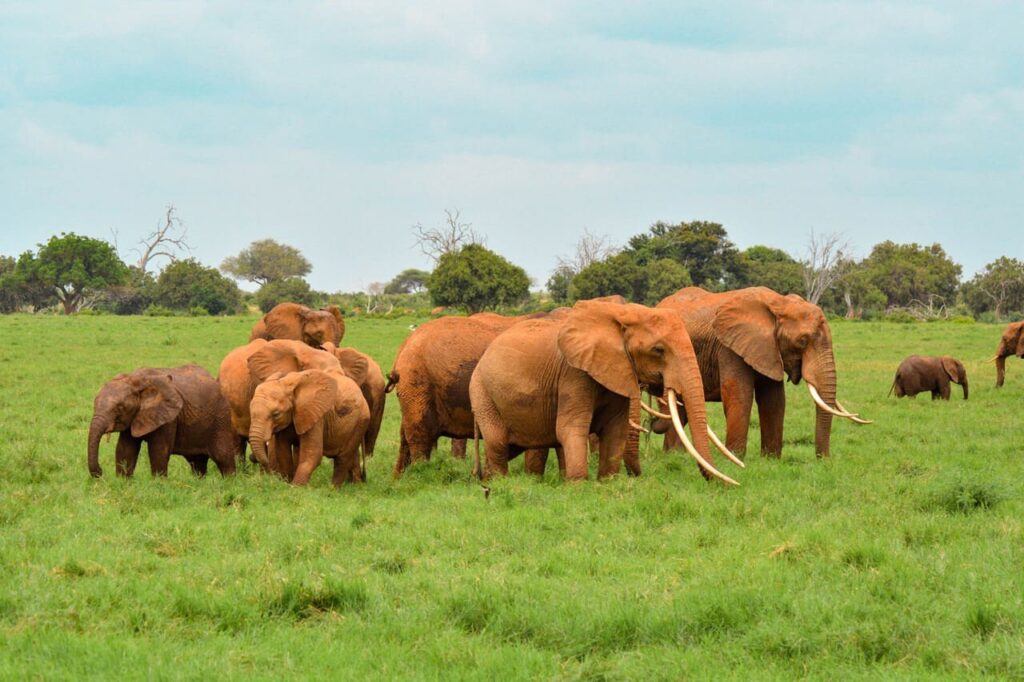 Tsavo East National Park is guarded by the limitless lava reaches of Yatta plateau and patrolled by some of the largest elephant herds in Kenya. The park is mainly characterized by visually arresting endless grasses and thorn trees. It is markedly flatter and drier than Tsavo West. The flip side is that spotting wildlife is generally easier thanks to the thinly spread foliage.
---
Major Attractions
The park is 'catchment' for visitors from coast resorts who come to see large herds of red-elephants and other wildlife.
Lugards Falls on the Galana River feature bizarrely eroded rocks through which water plunges into foaming rapids and crocodile-infested pools. Visitors can walk down the river to view rapids.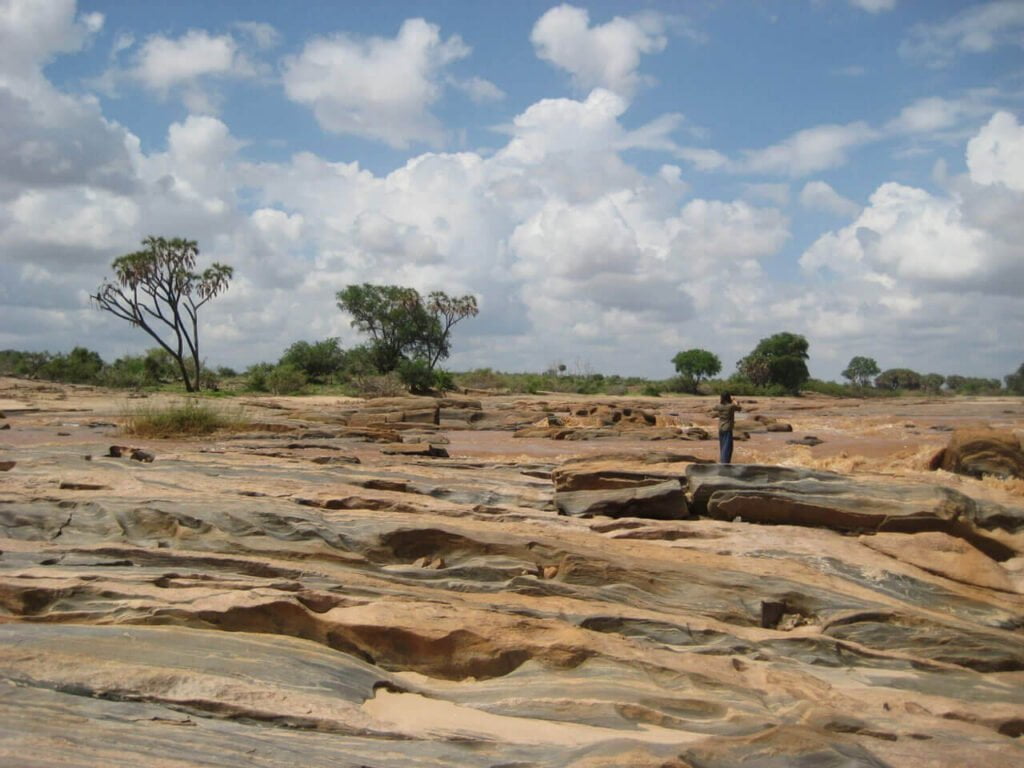 Approximately 290 km long, Yatta Plateau is one of the world's longest lava flows and an ornithological paradise that attracts migrating birds from all over the world.
Mudanda Rock is a long whale-backed rock tower that is about 1.6 km long. There is a dam at the base and animals can be seen drinking. Visitors can walk along the rock and enjoy a cool breeze as well as view wildlife at the base.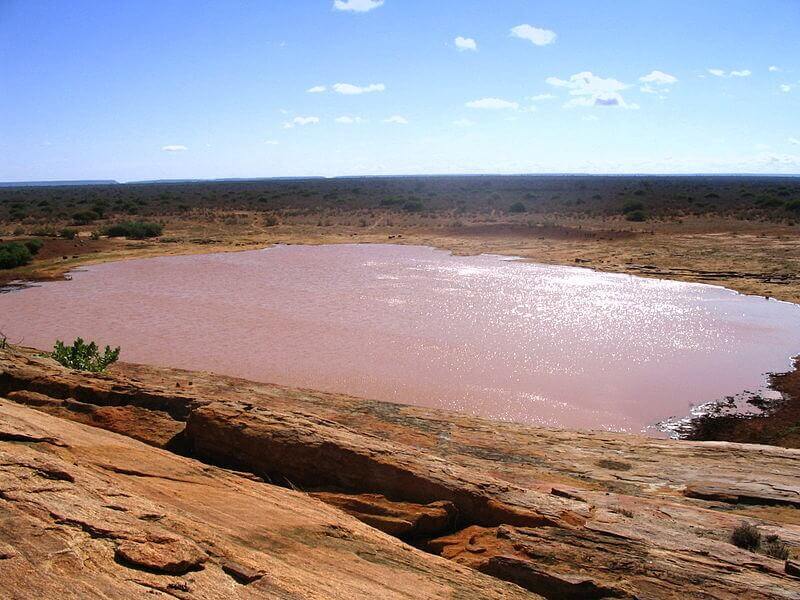 The lovely area of green known as Kanderi Swamp, about 10 Km from Voi Gate, is home to a resident pride of lions, and elephants also congregate near here; this is one of only two water sources in the park during the dry season. The landscape here has a lovely backdrop of distant hills.
The Tsavo/Athi rivers confluence – when the two rivers combine to form the Galana River – which cuts a green gash across the dusty plains. Sightings of crocs, hippos, lesser kudus, waterbucks, and, to a lesser extent, lions and leopards are relatively common.
The scenic Aruba Dam was built in 1952 across the seasonal Voi River. The dam attracts thousands of diverse animals, water birds and is one of the great game viewing destinations. One of the park's regularly spotted lion prides ranges around here. Away to the east and southeast, all the way down to the Buchuma Gate, the open grasslands provide the perfect habitat for cheetahs and sightings are more common here than anywhere else in southeastern Kenya.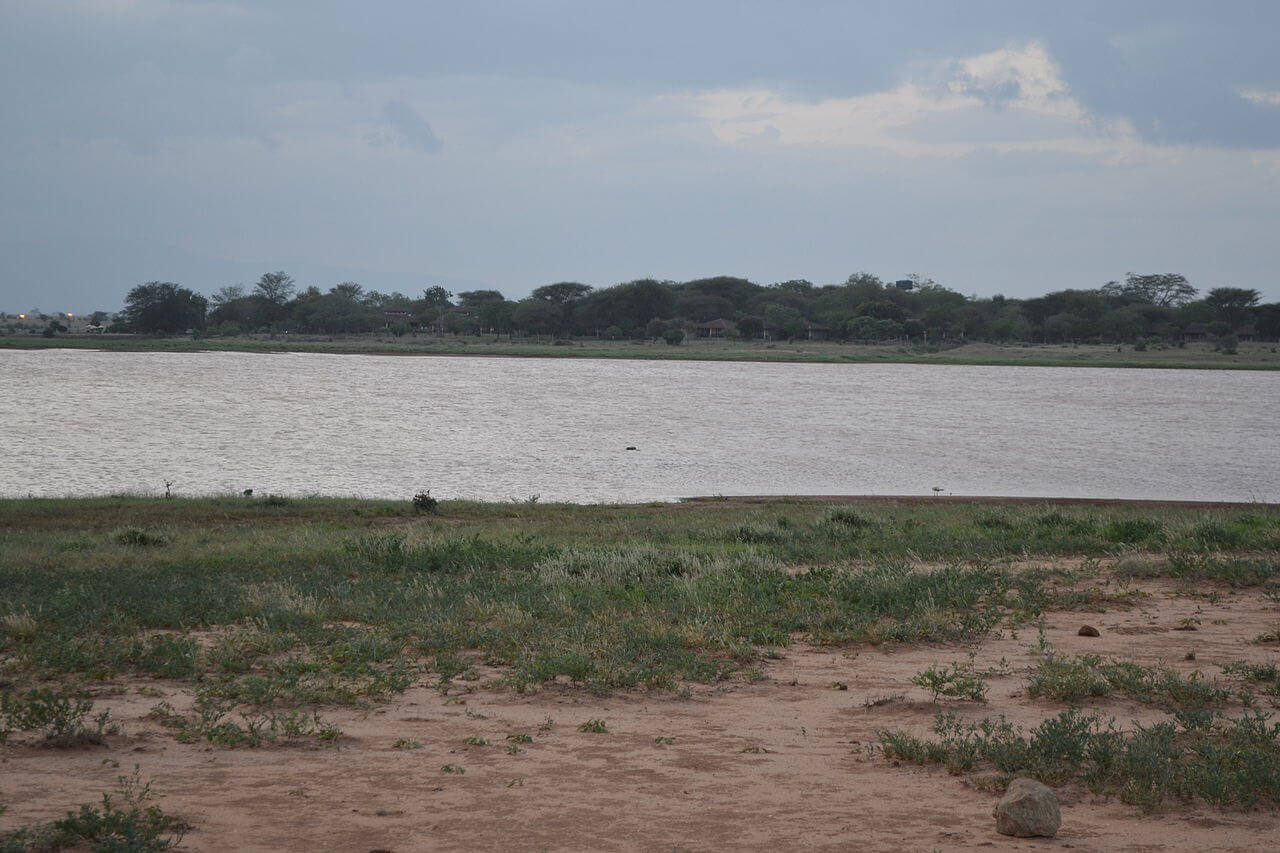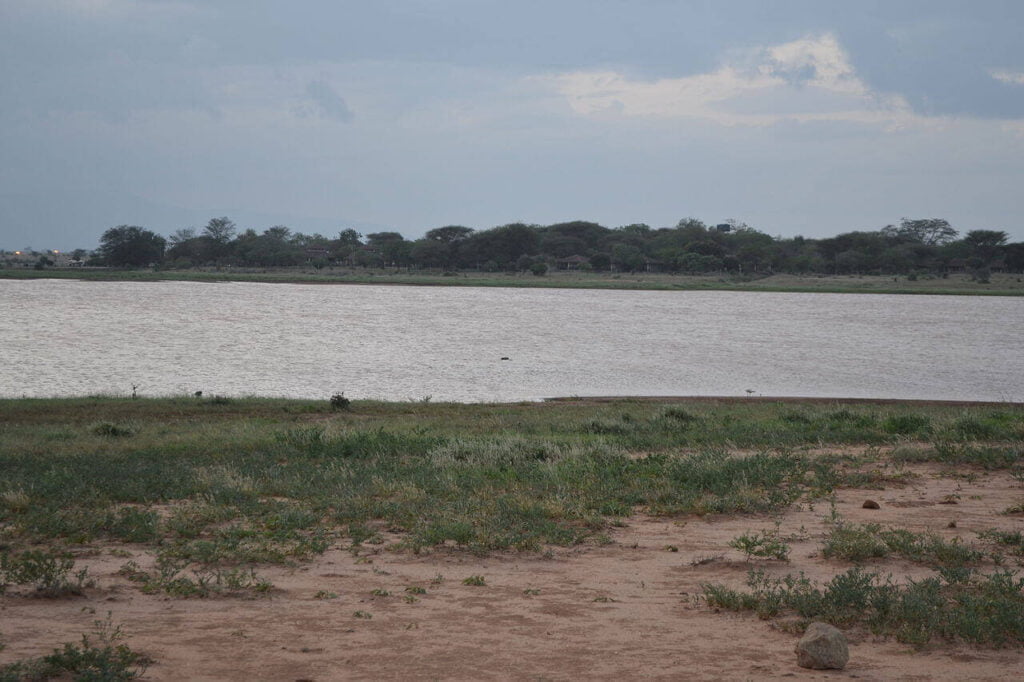 Wildlife: The park is home to most of the larger mammals, vast herds of dust-red elephants, rhinos, buffalo, lions, leopards, crocodiles, pods of hippo, waterbucks, kudu, gerenuk, zebra, and Hunter's hartebeest or hilora translocated from Arawale National Reserve.
Birds: The prolific birdlife features 500 recorded bird species.
---
How to Get There
Tsavo East can be accessed through Voi, Mtito Andei, Buchuma, Ithumba, Manyani and Sala gates.
By Road: Voi is a key service town at the intersection of the Nairobi–Mombasa road, the road to Moshi in Tanzania, and the access road to the main Voi gate of Tsavo East National Park. Mtito Andei Gate is located 232 km south of Nairobi and 250 Km north of Mombasa on the main Nairobi – Mombasa Road.
By Air: There are several airstrips in the park. Voi, Satao, Aruba, Sala, Mopeo, Sangayaya, Ithumba, Bachumba and Cottars, South East Kenya, inland from the coast.
---
Other Park Details
Park Size
13,747 sq. km
Park Fees
Check the Kenya Wildlife Service website for prices.
Climate
Warm and dry
FAQ's
What can you pack when visiting Tsavo East National Park?
Drinking water, picnic items, and camping equipment if you intend to stay overnight.
Rent a matatu or organize a budget safari with other travelers in Voi or the coast; use public campsites.
Google Reviews
Tsavo East National Park
4.5
5193 reviews
Amazing safari with my man Stanley. He took us to some great places ans saw some beautiful animals including lions, zebra and giraffes. I had a great experience and I would love to go back here and spend some time in the amazing rooms and relaxing around the watering hole after a wonderful day, thanks Stanley and all the staff.

R. Kaan -Foolish
a year ago
Wonderful

Yoga with Sri Amirah
3 months ago
We booked a last minute safari with Patrick and amazing doesn't even cut it. He arranged our trip within 24 hours and picked us up bright and early the morning of (4am). We drove about 2 hours to the park and spent the entire day there (literally, easily 8 hours). We spent majority of the time driving through the park and had lunch in between at the beautiful resort, which was also included. We were a very lucky bunch and saw almost every animal you could think of (elephants, giraffe, pride of lions, zebra, and so much more)! Patrick was extremely kind, patience, and informative during our entire experience. Would highly recommend!

Fantastic 2 day visit to Tsavo East with Malik Safaris, staying overnight in the park. Great guides and a full range of wonderful animals to see.

One of the last options to go among Kenyan park. But if you went to all others and still have time in Kenya, you can go there.