Hightlight
Bird Watching

Camping Site

Game Viewing

Nature Trails
Kisumu Impala Sanctuary is set on the shores of Lake Victoria. The sanctuary covers less than 1 km2 and lies within Kisumu City limits. The serene and tranquil facility is an ideal place to relish the natural beauty that abounds on the lakeside. The hosts a myriad of diverse plant species and wildlife both free-ranging and captive.
Kisumu Impala Sanctuary was initially created to provide a home for threatened impalas within the lake region. Today, it is an essential habitat for the rare Sitatunga antelope, zebras, African leopards, Maasai lions, Tanzanian cheetahs, cape buffalos, hyenas, olive baboons, side-striped jackals, guinea fowls, rescued African grey parrots, leopard tortoises, and vervet monkeys among others.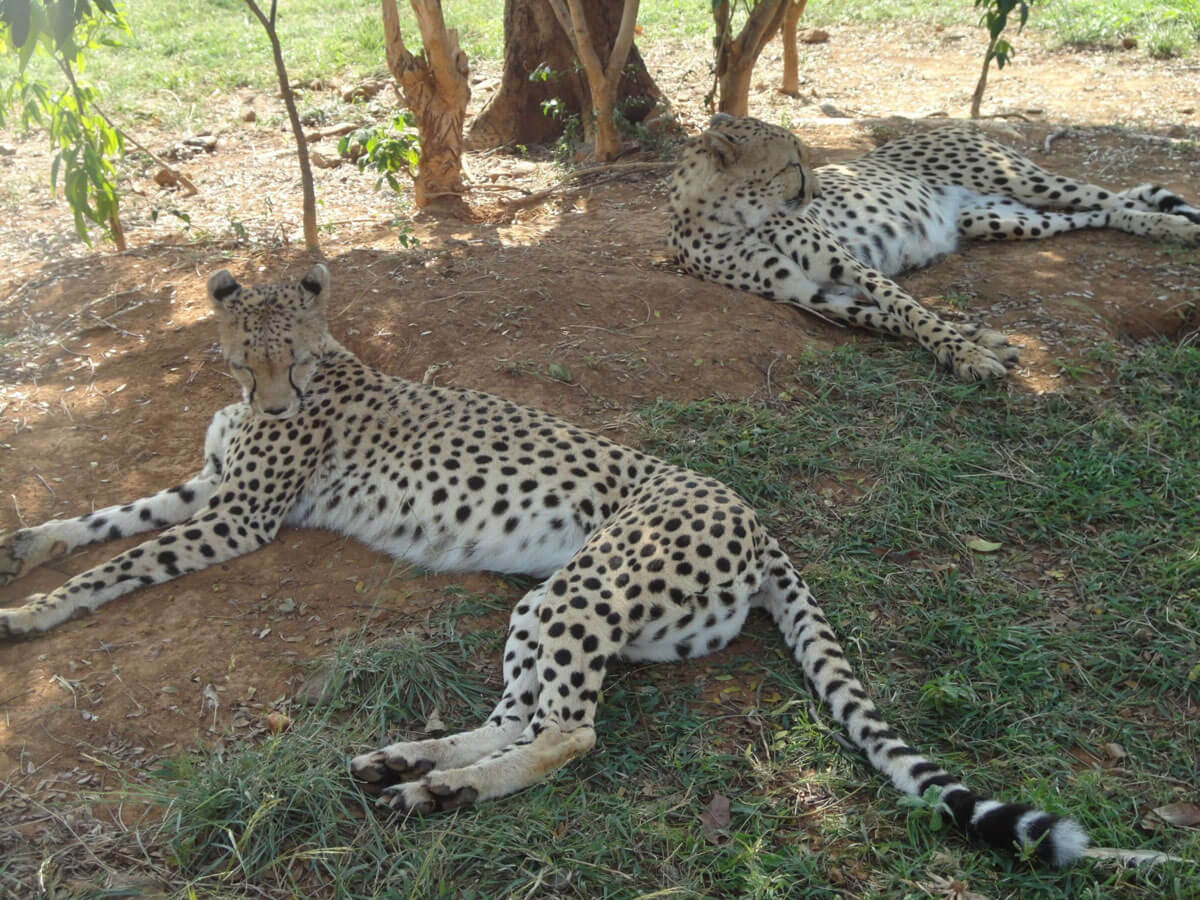 Many species of snake, monitor lizard, dragonfly, frog, and butterfly are also present. It's also a safe grazing site for hippos around Lake Victoria and hosts over 115 bird species which is a delight to birdwatchers especially in the morning and late afternoon.
---
Major Attractions
Landscape: Kisumu Impala Sanctuary provides an ideal refuge away from Kisumu's busy and noisy town center. The bordering Lake Victoria, the 2nd largest freshwater in the world and the largest one in Africa, provides scenic views and remarkable picnic sites for visitors. The animal orphanage holds species under special care.
Wildlife: Free-ranging herds of impalas, zebras, vervet monkeys, the local hippo population and threatened Sitatunga antelope are the major wildlife attractions in the sanctuary. Other wildlife includes lions, leopard, baboons, hyena, serval cat, buffaloes, giraffe, cheetahs, bushbuck, patas monkey, bush duiker, tortoise, warthogs, guinea fowl, ostriches, parrots, Fischer love birds, and blue monkey.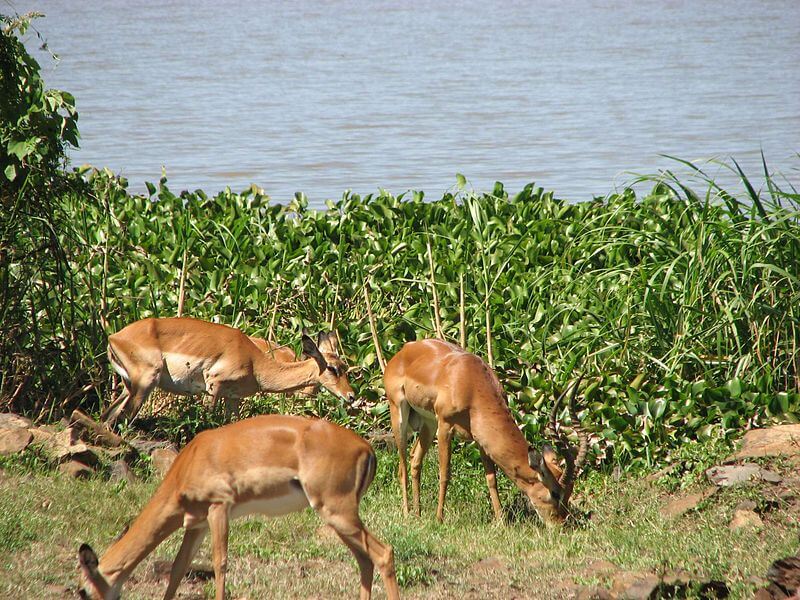 The sanctuary has an abundance of birdlife with over 115 species being recorded.
---
Getting There and Away
Roads: Kisumu City is located 355 Km North of Nairobi. Kisumu Impala Sanctuary is 3 km from Kisumu City near Hippo Point. Drive-in visitors to use Sitatunga gate whereas walk-in visitors are advised to use the main gate.
Air: Flights from Nairobi takes around one hour to Kisumu and there are regularly scheduled flights operated by local airlines.
Water: Kisumu is linked by ferry with Kendu Bay, Homa Bay, and Mbita (as well as to neighboring countries).
---
Other Details
Park Entry Fees
Check the Kenya Wildlife Service website to confirm prices.
FAQ's
Are there any picnic sites?
5 picnic sites namely, Impala, sunset, albizia, baboon, simba- All sites give a spectacular view of the lake. The picnic sites are also ideal for weddings, parties, and corporate events.
Drinking water and picnic items. Camera, binoculars, hat, sunscreen, sunglasses, insect repellent and guidebooks are also useful.
Which are the main park activities?
The main park activities are bird watching, game viewing, camping, glass-bottom boat rides, nature walks, hiking, and trekking as well as corporate and special events.
Google Reviews
Kisumu Impala Sanctuary
4.2
61 reviews
For outdoor activities, relaxing with wildlife, enjoying the beauty of nature and atmosphere of Kisumu in one

Clean enjoyable wonderful place

Ondari D. Mogeni
a year ago
Kisumu Impala sanctuary gives a glimpse of what one can expect when visiting the various national parks and reserves countrywide. For those with a short time, the sanctuary is a place to see not only lions, one of the big five, but has places to camp and by Lake Victoria and priceless scenic spots for spotting magnificent sunsets. The place is well kept and worth a visit.

Wyclyfe Opande
a year ago
Best local tourism destination in Kisumu County. While one gest to enjoy meeting the caged Wildlife, the breathtaking view and breeeze from Lake Victoria is unforgettable!

A nice place to spend a cool and serene afternoon. The connection with the lake makes it even better with the breeze. Awesome place!