Hightlight
Archery

Bird Watching

Camping Site

Caving
Jangwani is a camp in Murangá County along the Sagana River, perfect for camping, bush parties, white-water rafting, canoeing, fishing, weddings, and corporate events. Jangwani Camp can host up to 100 people. Guests at the accommodation can enjoy cycling nearby or make the most of the garden.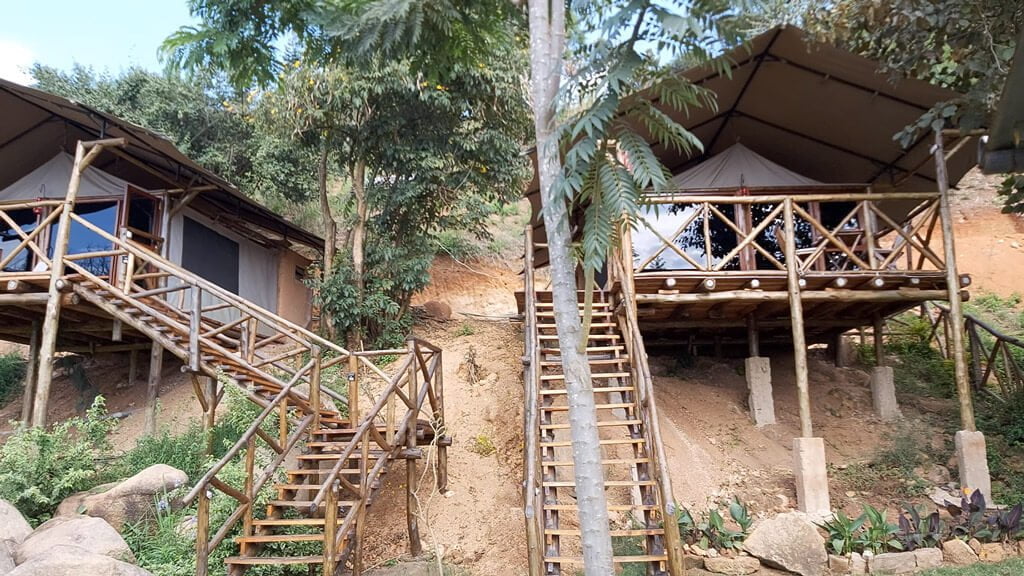 Camping at Jangwani is a remarkable experience. After an adventurous day at Jangwani, falling asleep to the sounds of the waterfalls is so therapeutic that it will keep you coming back. You can enjoy the breathtaking views of the river and falls from the luxury tented camps. These camps are nestled on a cliffside overlooking the triple waterfalls along the famous Sagana River. They boast of a large and comfortable double bed with a spacious ensuite bathroom.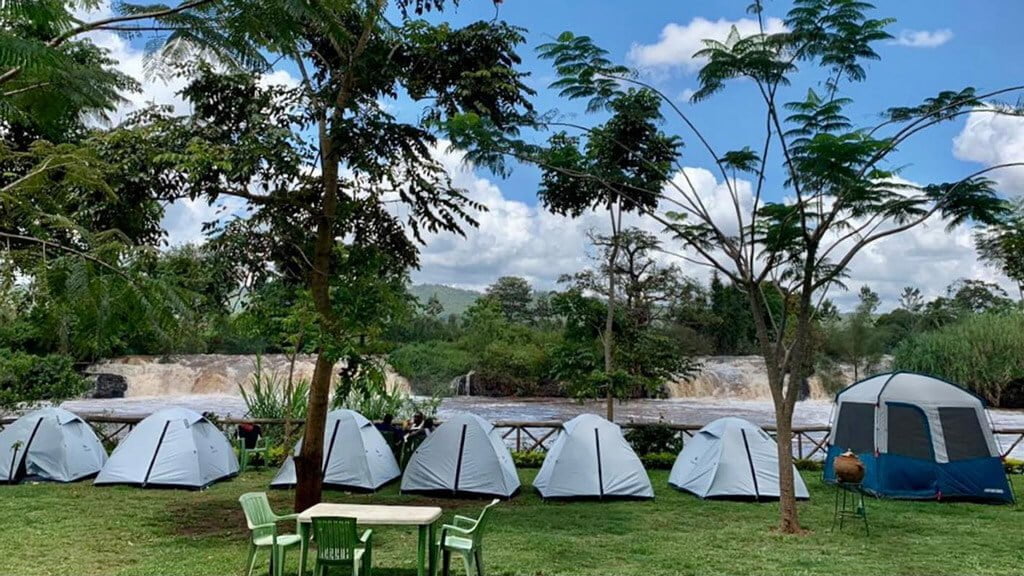 Jangwani Camp Sagana is the ideal destination for swimming and those seeking more excitement. You can always plunge from the most significant waterfall into the water, fully protected and safe!
For those who enjoy a challenge, you can experience white water rafting down the Sagana River. Depending on the season, you will visit caves and even plunge from other waterfalls along the way. In addition, there are natural slides, sliding downstream, and various amounts of creative activities that you will adapt to the journey.
For fishing enthusiasts, Sagana River provides an opportunity to engage in the sport with various fish species to look forward to. A good catch guarantees you a delicious meal at the campsite while enjoying the enchanting sight of the impressive falls.
Kayaking down the stream of Sagana is a perfect way to conquer the river. We have the best-trained guides to help you in this adventure. As you go down Sagana River, you will experience natural water slides together with the feeling of excitement, fear, laughter, and most importantly, you will learn more about yourself as an individual. As a bonus, you will be exposed to the wildlife within the river as you go downstream.
Jangwani also provides team-building activities. A way to get away from the computer screens, phone screens, or work stress. The team bonding activities provide an active way to enhance relationships, work collaboratively with your colleagues, and be surrounded by nature! You will learn more about yourself, your peers and solve any interpersonal problems with your colleagues.
Take a pleasant and relaxing walk along the river with your friends and friendly guide. You will be exposed to various species of birds, flora, and insects as you walk next to the great river for nature lovers.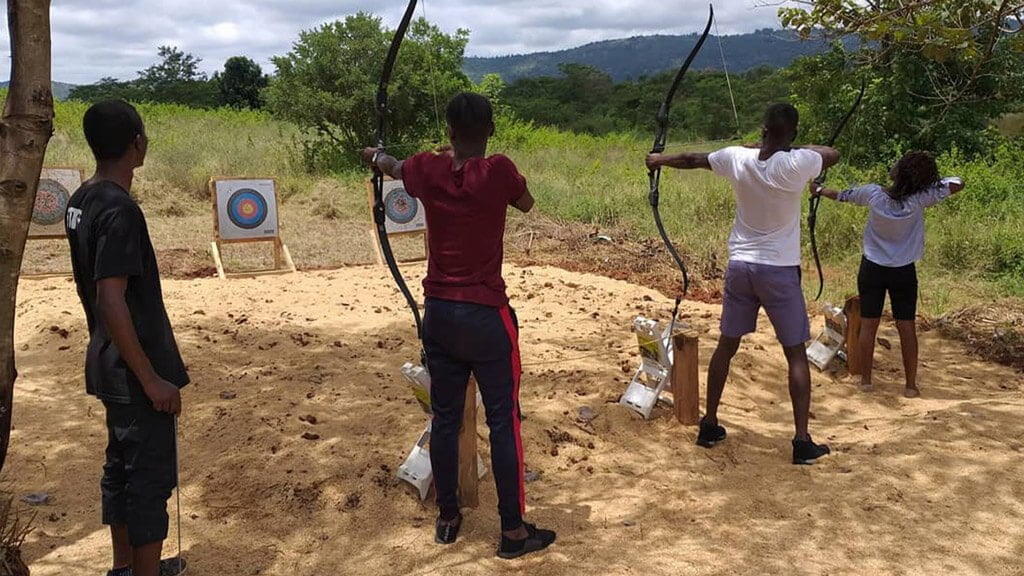 Cycling is a popular activity in the camp. A friendly guide will take you through the striking sites of Sagana from a different perspective. The tour is very stimulating, adventurous, and an excellent way to explore the area. However, it is essential to note that prior experience of biking is required. Biking lessons are unfortunately not provided.
Jangwani Camp is a must-visit for adventurous souls.
Google Reviews
Jangwani Camp Sagana
4.5
848 reviews
Benson Mungai
in the last week
Jangwani Camp Sagana is cool place. It's a home away from home. Nice food. That delicious kienyenji dry fry chicken. Wow!

David Mwariri
a month ago
Food has been made with a lot of love. Very Tasty. The service lady was so polite and she knows her job. Anytime an opportunity comes in I will definitely visit and recommend.

Joel Abraham Kivuva
2 weeks ago
Needed an impromptu getaway from Nairobi. Remembered Jangwani and it didn't disappoint, perfect getaway location, 2 hours tops, awesome sleeping with the waterfalls in the background, breakfast next to the tent, comfortable tents and overall great ambience. Highly recommended.

Patriciah Njoroge
a month ago
Best local travel experience I've had.. great customer service, great food, great views..n I got to experience the karaoke on Friday night which I really enjoyed. Great overall experience..will definitely go back!!

joshua mulinge
3 weeks ago
Jangwani camp sagana is a gem everyone needs to visit at least once in their lifetime. The staff are very friendly, the views amazing and the food is finger licking. And economically, it's very very affordable