Ol Jogi Wildlife Conservancy
Hightlight
Bird Watching

Camel trekking

Game Drives

Game Viewing
Ol Jogi Wildlife Conservancy is a 58,000-acre private wildlife conservancy in Laikipia, Kenya. Ol Jogi mainly focuses on preserving natural habitats and the indigenous and critically endangered wildlife species in a responsible manner. It was established more than 60 years ago. In 1980, Ol Jogi became the second private rhino conservancy established in Kenya, with a stronghold for the Eastern black rhino subspecies.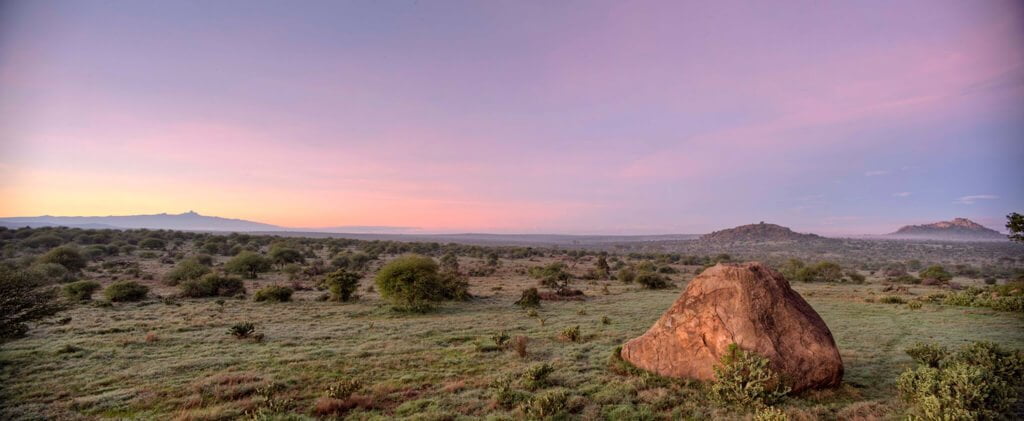 ---
History of Ol Jogi
In 1986, Ol Jogi set up its Wildlife Rescue Centre to support the rescue of an increasing number of injured or orphaned animals being brought to the conservancy for care.
In 1995, Ol Jogi opened a world-class Veterinary Clinic to enable efficient medical support to injured wildlife and conduct veterinary research to support our mission.
In 2005, Ol Jogi expanded its rhino sanctuary to the entire conservancy and developed a unique fence enabling its rhinos to be protected within its boundary while allowing the free migration of all other species.
---
Wildlife at Ol Jogi Wildlife Conservancy
Ol Jogi represents an important haven and breeding ground for wildlife. The conservancy is home to over 100 rhinos, including 64 eastern black sub-species and 36 southern white. Ol Jogi Wildlife Conservancy hosts the largest population of Grevy's Zebra in the world. Within Ol Jogi, there are 22 species of ungulates, five species of large carnivores, a multitude of small carnivores, three species of primates, and up to 400 avian species.
Ol Jogi provides a much-needed habitat and breeding ground for many critically endangered species. Rhinos, hyenas, birds, lions, giraffes, and antelopes are free in the wild. In addition, Ol Jogi hosts as many as 400 elephants depending on the season.
A few meters from the clinic., there is a sanctuary in the middle of the ranch where animals are confined in specific spaces. These animals are not allowed to mingle with those in the wild until it is ascertained they can subsist under such circumstances. In the sanctuary, the animals are likely to be at their best. Animals that cannot return to the wild are given the best possible care, prime diet, spacious enclosures, and superb vet care. Such animals become ambassadors of their species and excellent live specimens for the conservation education program in Ol Jogi Wildlife Conservancy.
Did you know that Ol Jogi Wildlife Conservancy is home to the only bear in Africa? The grizzly bear, Potap, is a donation from Moscow. His menu ranges from 10 loaves of bread with three liters of milk to oat porridge, assorted cheese, and honey for breakfast. His supper includes fish, beef, rice, ten boiled eggs, and sweet potatoes. Fruits include watermelons, tree tomatoes and avocados.
---
What to do in Ol Jogi Wildlife Conservancy
Ol Jogi has a very diverse selection of activities available to satisfy any age and interest. You can go on game drives, bush walks, canyon exploring, sundowners in the bush, Veterinary Clinic and Rhino Orphanage visits and tour the Wildlife Rescue Center to witness veterinary interventions. Visit Ol Jogi Primary School and the Twala's Cultural Center and learn about Ol Jogi's extensive wildlife security efforts. 
---
Ol Jogi Home
Ol Jogi's private home offers one of the most exclusive accommodation experiences in Africa. Ol Jogi's home is a design masterpiece with a unique style, built and crafted over many decades. It is a design masterpiece with a unique style. The luxurious home is endowed with a collection of museum-quality artworks, china, and silverware, creating an ambience atypical of the more common offerings.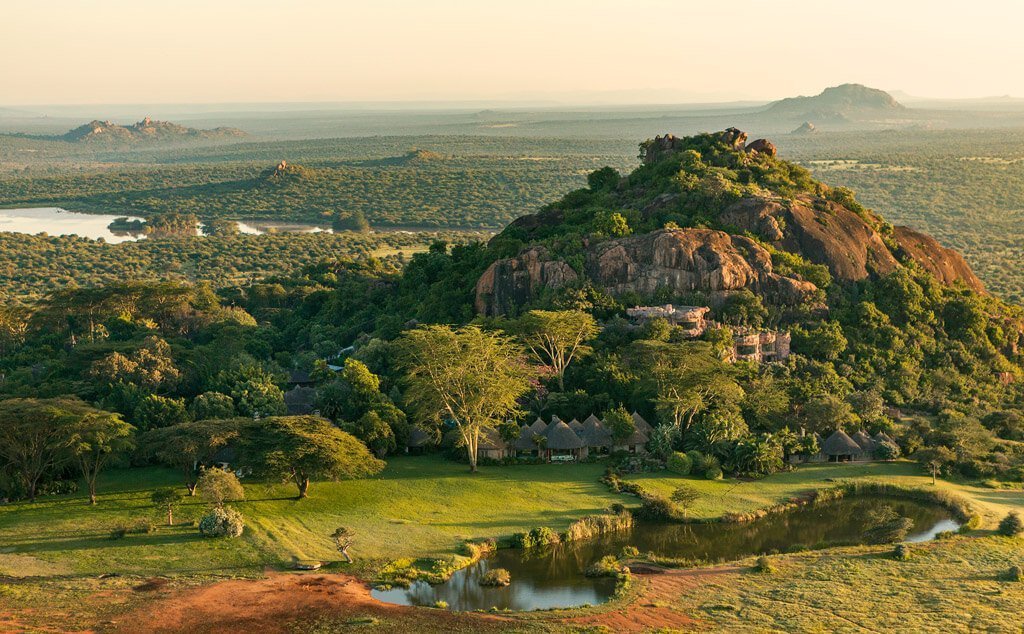 A stay at Ol Jogi Home gives you eleven bedrooms housed within eight cottages, entirely to yourself as Ol Jogi doesn't take more than one group of guests at a time. You also have the entire 58,000-acre Conservancy to just for you.
For guests interested in knowing more about the behind-the-scenes conservation work in Kenya, Ol Jogi is the perfect place to do so. For the adventurous crowd, there are endless possibilities, especially if you start including things such as helicopters and quad bikes. The home and its common spaces offer the perfect oasis to return to, as well as many activities for when you want to relax a bit more.
FAQ's
The ranch, formerly owned by Alec Nathan Wildenstein, a French-American tycoon, changed hands in 2013 and is now run by a group of individuals under the name Ol Jogi Ltd.
Google Reviews
Ol Jogi Wildlife Conservancy
4.4
284 reviews
The experience was superb and fantastic.Great tour guides we had a wonderful time.

Luke Lukaria
5 months ago
Experience the big 5 in the beautiful landscape

Very interesting,got one of the best guides. Best experience with Grizzly Bear..the one n ONLY in Africa. Live interaction with the 🐘

A lovely place with lots of good breeze,