Hightlight
Bird Watching

Camping Site

Game Viewing

Guided Bushwalks
Arawale National Reserve is a 533 sq km designated conservation area that lies in Garissa county 77 km south of Garissa town. The reserve was gazetted in 1973. It borders Tana River to the East and the Garissa-Lamu road to the west, 40 km upstream from Tana River Primate National Reserve.
Arawale National Reserve was set up with the primary motive of protecting a rare antelope species and the world's endangered antelope, the Hirola or Hunter's hartebeest, unique to this region. It has rich and diverse birdlife and endemic plant species.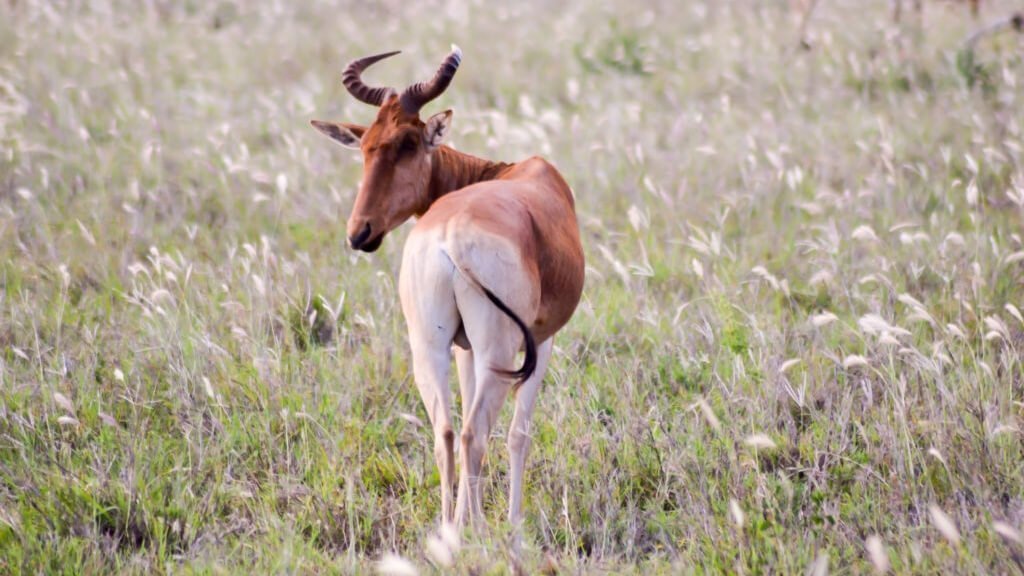 ---
When to Go
One can visit the reserve throughout the year but the best time is from January and February as well as from June to October.
---
What to Do
Although Arawale National Reserve, one of Kenya's remote national parks, has suffered poaching, there is still wildlife. Game viewing, bird watching, taking guided nature walks around the park's trails, camping and picnics are some of the activities you can do in the park.
The wet season is the ideal time for bird watching when residential birds are breeding.
---
Major Attractions
Landscape: Arawale has a dry thorn-bush savannah landscape.
Wildlife: Arawale National Reserve is a critical refuge for a range of wildlife species including four globally threatened species: The Hilora or Hunter's hartebeest, Grevy's zebra, East African wild dog, and East African cheetah. The reserve is also a sanctuary to other wildlife such as the African bush elephant, giraffe, lesser kudu, buffalo, hippo, and crocodile.
A variety of bird species, both migratory and residential, have been spotted at the reserve mainly near the splendid Tana river.
---
Getting There and Away
By Road: You can reach Arawale National Reserve either from Nairobi or from the coast. Mombasa is approximately 250 kilometers and Malindi 130 kilometers by road.
By Air: Tourists can also use domestic chartered flights that fly to Malindi and Mombasa.
Park Size
533 sq. Km
Travel Tips
Visiting Arawale requires a 4WD since there are no tracks within or leading to the reserve.
Accommodation Tips
There is no accommodation – lodging or tented camps – available at the reserve. The nearest hotels are in Garissa, northward, and Garsen, southward, but both towns are quite far away from Arawale.
Google Reviews
Arawale National Reserve
3.8
12 reviews
Rono Kipkosgei
3 years ago
aemi arid stretch .. home to an albino giraffe

The globally threatened wildlife species particularly the Hirola, Gravy Zebra, African Wild Dog and Cheetah have found refuge at Arawale. The National reserve also harbors a big presence of African elephants and several other wildlife species including buffalo,topi,giraffe,lesser kudu zebra and a assorted bird-life .Tana river which harbors mote crocodiles and hippos passes through Arawale on its long flow to the Indian ocean .Hirola, the rare hartebeest in the world is found at Arawale The Hirola is notable for its elegantly-shaped horns, the white insignia between its eyes and it's small size distinguishing it from other hartebeest — the Coke's (Alcelaphus buselaphus cokei), the Jackson's (Alcelaphus buselaphus jacksoni) the Lelwel (Alcelaphus buselaphus lelwel) and Lichtenstein's (Alcelaphus lichtensteini) .In 1976 ,a census was carried by the Kenya Wildlife Services and estimated the population of Hirola to be 14,000.As at the of this writing only 350 Hirolas remains in Kenya . Of those, 300 live highly threatened near the Kenya-Somalia border and the remaining are facing drought in 50 in Tsavo East. The disturbing waning of Hirola has been attributed to drought, poaching and disease. The 53 324 hectares National reserve was gazetted as the only in-situ conservation site for the critically endangered Hirola population endemic to north-eastern Kenya and south-west Somalia. Arawale National Reserve backdrop is typically a desiccated thorn-bush prairie It is reached from Nairobi via Thika and Garissa, or from Mombasa via Malindi and Garsen.

zacharia jillo
4 years ago
Great place to be