The Chalbi Desert is a small desert in northern Kenya, which lies near the Southern border of Ethiopia. It is located east of Lake Turkana, the world's largest alkaline and permanent desert lake, near Marsabit town and includes North Horr. The desert is at an elevation of 370 meters above sea level. It is Kenya's only terrain that is classified as a true desert. It's among the aridest regions and hottest deserts in Kenya.
Chalbi is a Gabbra word, which means bare and salty. The vast desert was formerly covered by a lake formed by damming from lava flows resulting from volcanic activities in the Mount Marsabit area. The plains around this area consist of an extensive lava plateau and volcanic hills. Dunes, ash-grey ridges, broken clusters of tiny huts, and inselbergs of varying sizes and shapes dot the landscape. The bleached stretch of coarse sand enlivened up with immense clay, and pure rocks are frequent with desert storms. Lake Turkana is part of the Chalbi Desert.
---
Climate of Chalbi Desert
The temperature conditions of Chalbi Desert vary from over 360 C during February, the hottest month, to as low as 180 C during July, the coldest month. Temperatures are very high during the day and get extremely chilly at night.
---
What to See and Do in Chalbi Desert
The Chalbi Desert is an ocean of hot and dry volcanic sand, stretching from one horizon to another with an oasis in Kalacha. The oasis is beautifully surrounded by doum palms and acacia trees, which offer a haven from the hot and intense sun. At Kalacha springs, locals, tourists, livestock, and camels come to slake their thirst. The village of Kalacha stands at the north end of the desert. The fascinating Gabbra people are the main inhabitants of this oasis. The community has a beautiful culture, including great food, cultural festivals, art, games, striking dances, and colorful adornments, among other traditions.
Other communities include the Rendille, Orma, Turkana, El Molo, and Dasanaach.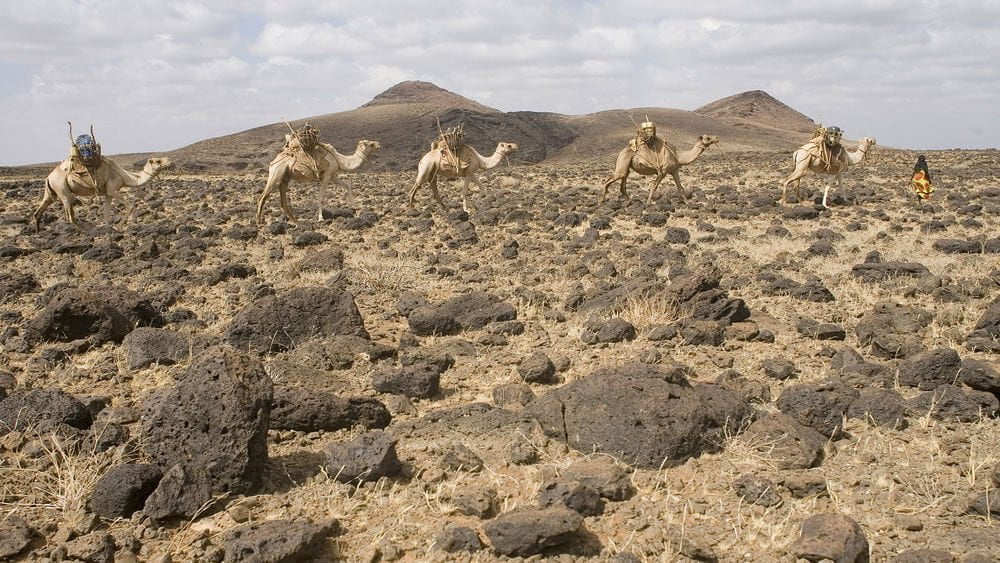 A visit to the Chalbi desert is a worthwhile adventure. It is a perfect place for safaris, motorsports, camel derbies and caravans, nature treks, and filming, among other experiences. To the further north, discover the Huri Hills, which liss the sweating traveler with moderate temperatures and distant vistas over a boiling country.
Incredibly, you might meet herds of oryx, ostrich, or even the endangered Grévys zebra dashing across the vast white land.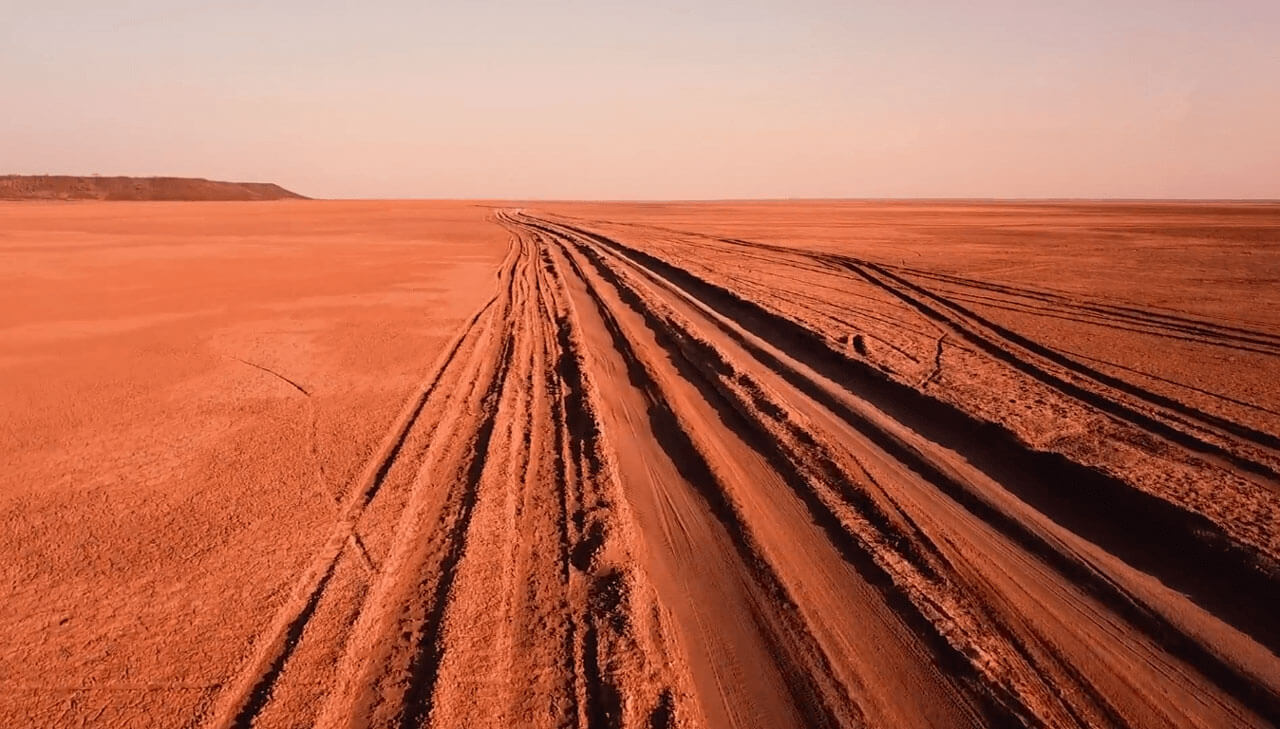 One can access the desert via road or air.
---
Chalbi Desert Tours and Activities